Learning Tube:

Tastes of the World!

New Generation Educational Board Game

What are some ethnic foods and what do people of the world eat?
A game that features multiculturalism, as it is expressed in the dining habits and popular dishes of the countries of the world.

The game "Tastes" of the World" is one of the games of the Learning Tube
series that consits of a collection of 63 ethnic foods, recipes or other
popular dishes from the cuisines of the countries of the world. It makes up
a gustatory journey from East to West.

The goal of the game is to gain knowledge on different gastronomic habits
of multiple cultures and get accustomed to the tastes and cuisines of
different countries.
The board game –Tastes of the world-can be played by 2 or more players and it is suggested by the age of 6+.
The game play is simple and understandable, helping (enabling) this way the participation and common interest while participating for all.
Younger players can memorize national dishes very easily with the guidance of the older that help in learning them.
Older players, gain further information for each recipe and at the same time they have access to the online version of the game that is played through smartphone and tablet.
It is suggested that the packaging as well as the printed manual is kept for future reference.
- 63 cards with national dishes - countries
- 1 cube that contains the QR code for access to the online platform where the game continues on Internet through smartphone and tablet, using a data base that is renewed constantly with the new cards/questions.
- Game Play Manual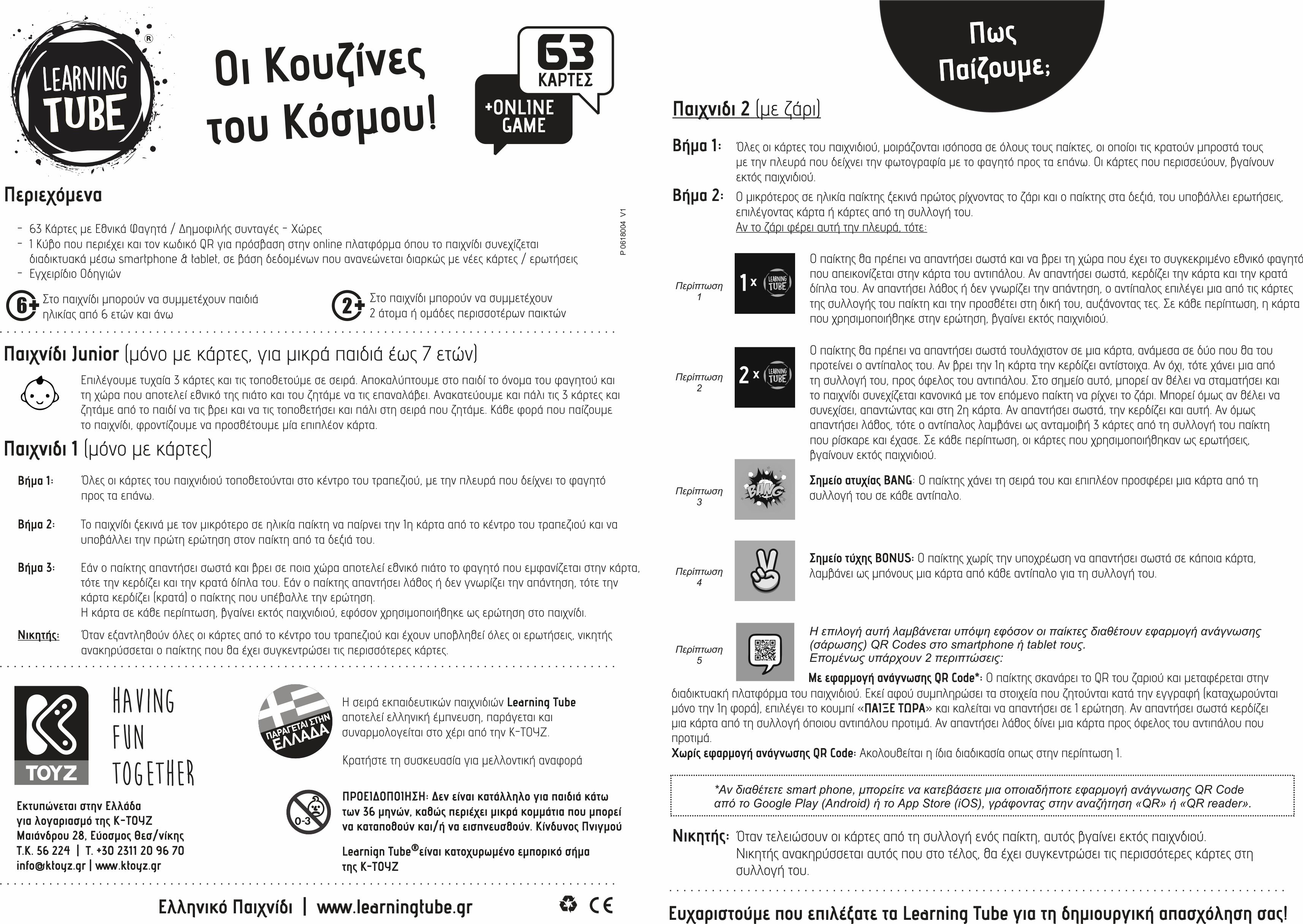 See also the rest Learning Tube games